An Enhanced Neighborhood with a Diverse Range of Housing, Public Open Spaces, Additional Greenery, and New Gathering Places and Retail for the RiverHouse Community
JBG SMITH has filed plans to develop a diverse range of new rental and for-sale housing options, neighborhood serving retail, public parks, trails and other outdoor gathering places throughout the 36-acre RiverHouse Neighborhood in Arlington.
The plans preserve the three existing RiverHouse apartment buildings with the new development primarily concentrated on the existing surface parking lots, which are planned to be replaced by below-grade garages. 
Riverhouse NEIGHBORHOOD
PROJECT HIGHLIGHTS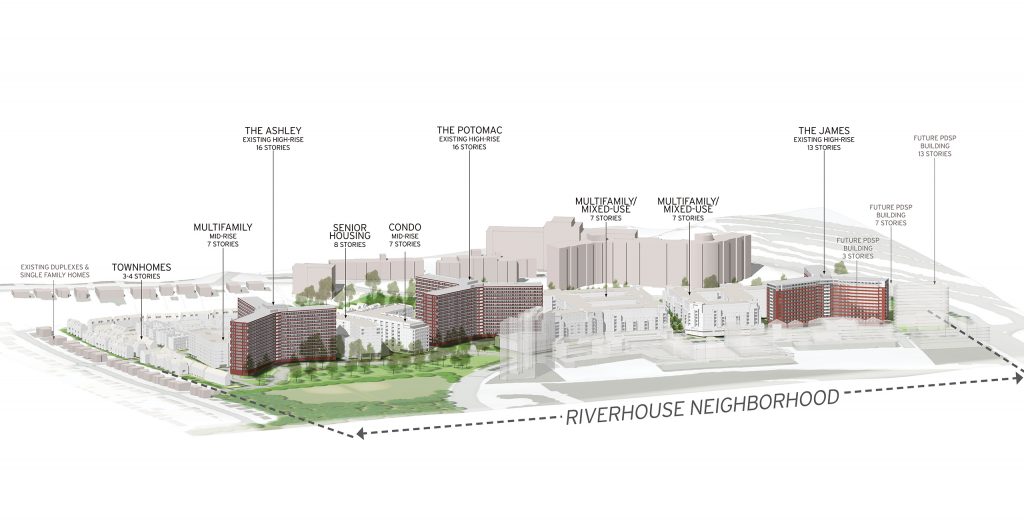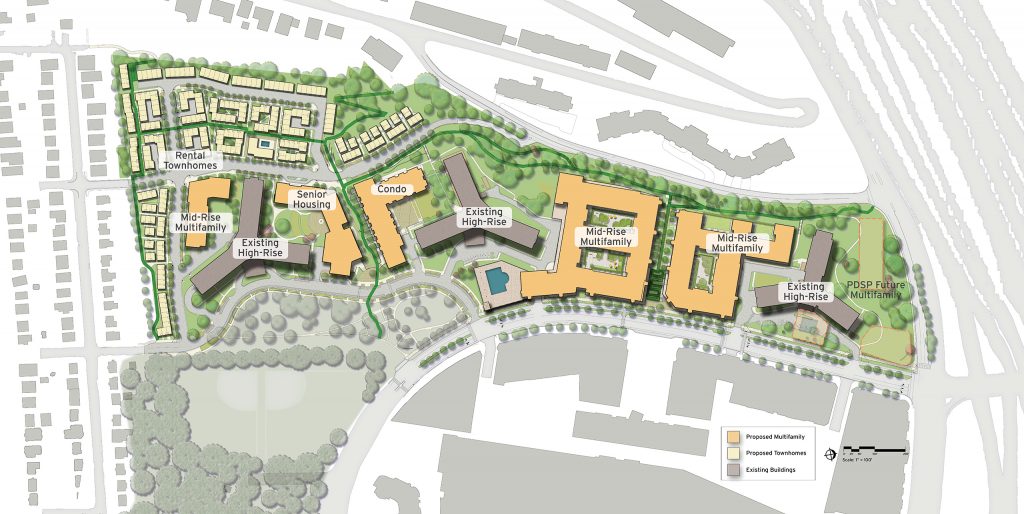 Diverse and Expanded Housing
A range of new housing options that address the varied needs of Arlington's diverse and growing residential population, including a 185-unit senior living community, 265 rental townhomes, three mid-rise buildings with approximately 1,000 rental apartments, and a 164-unit for-sale condominium building. 
The preservation of previously committed affordable apartments located within RiverHouse's existing residential buildings and the creation of additional committed affordable units as envisioned in the Pentagon City Sector Plan.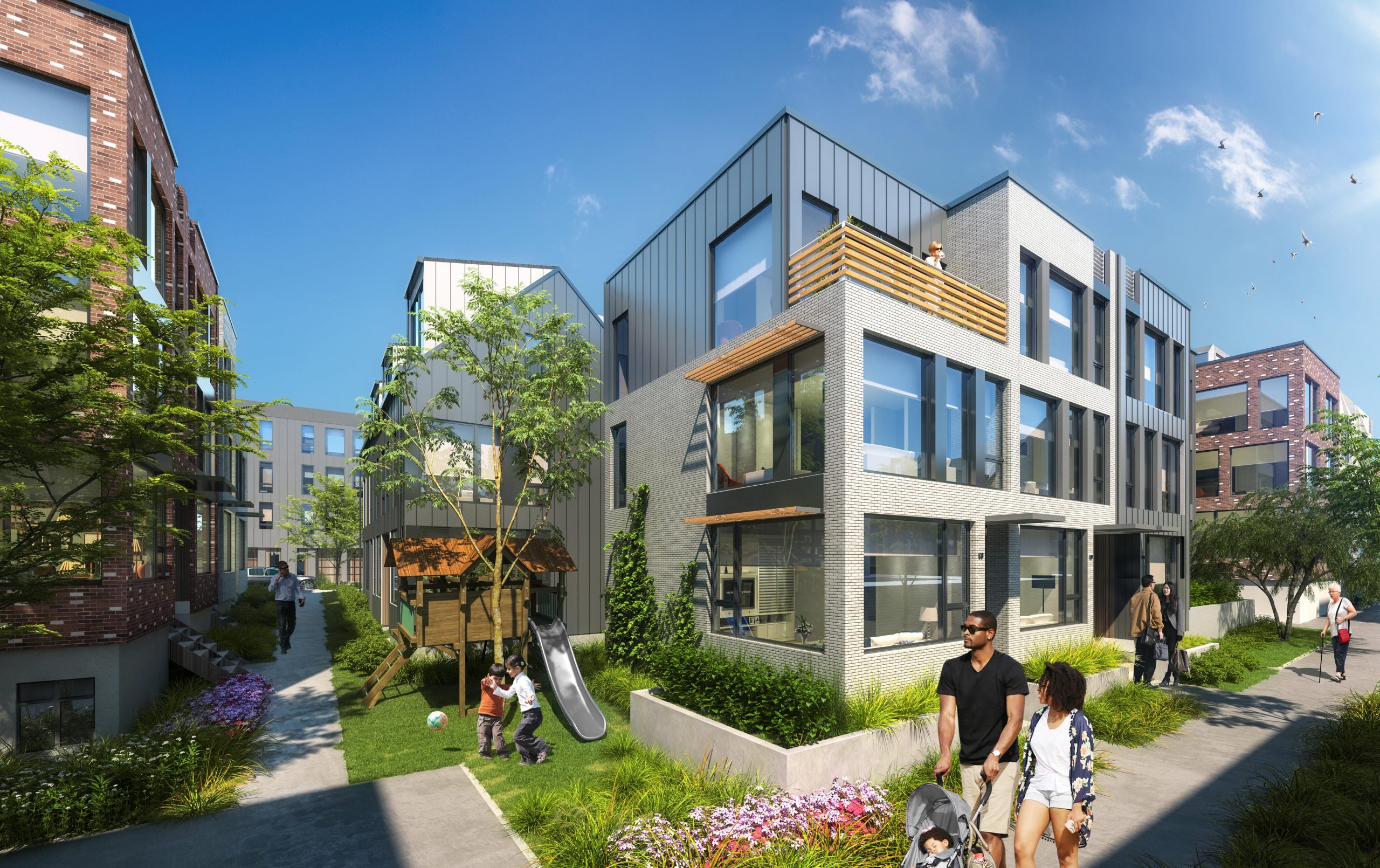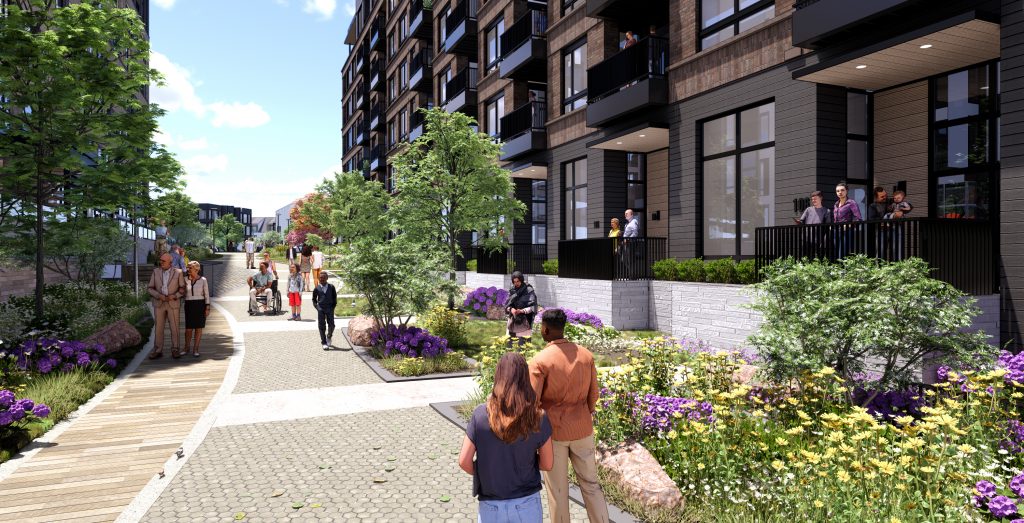 PUBLIC PARKS, FORESTED SPACES, AND WALKING TRAILS
An expansive network of public outdoor spaces, highlighted by over 7 acres of public parks, forested areas, and other open spaces connected by over 1 mile of walking trails that will form a critical link in Arlington's planned Green Ribbon network.
The preservation of over 200 existing trees and the planting of over 800 new trees to provide more than 300,000 square feet of conserved and restored tree canopy.
Pedestrian, Bike, and Multi-Modal Transportation
A new ¼ mile, two-way protected cycle track on Joyce Street and convenient on-site bike parking for residents and visitors.
A Transportation Management Plan including public transit incentives, priority carpool and vanpool parking, and annual contributions to Arlington County Commuter Services.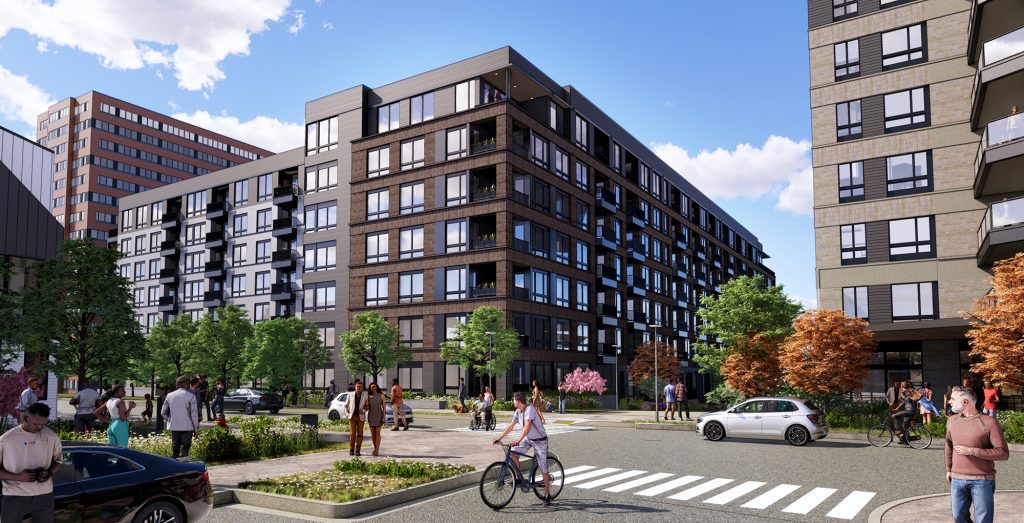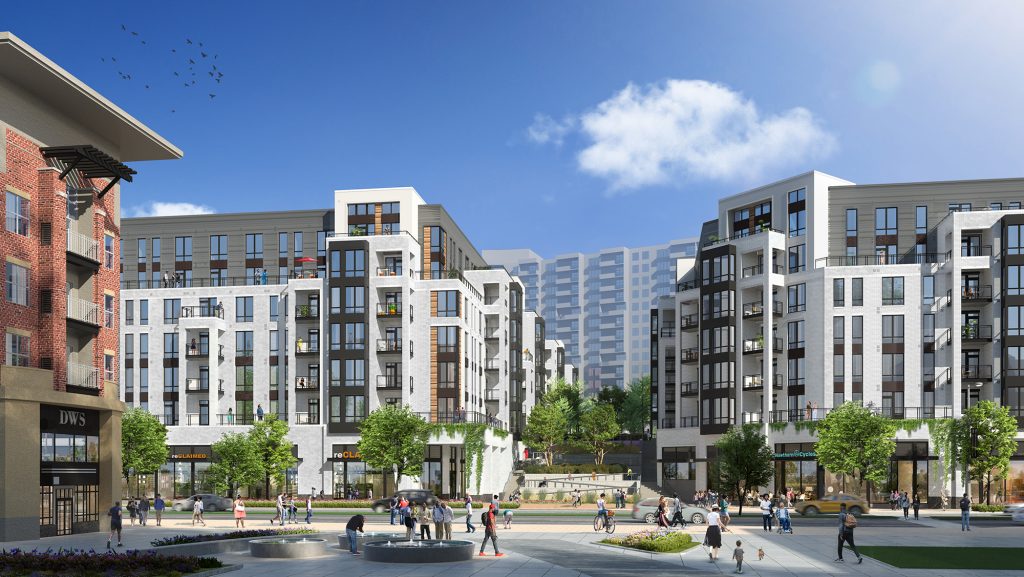 new retail and public space enhancements
Approximately 30,000 square feet of street-level retail with a focus on neighborhood goods and services.
Public art installations designed to further enhance and enliven the RiverHouse Neighborhood.
November 30, 12-1pm – Site Plan Review Committee (SPRC) Site Walk at RiverHouse
Meeting For more information visit the River House page on the County website 
The RiverHouse Neighborhood plan will go through a public review and engagement process as part of Arlington County's Site Plan Review. Once posted, the plan will be available to view online.
Check back here to stay informed about any upcoming public meetings or information sessions.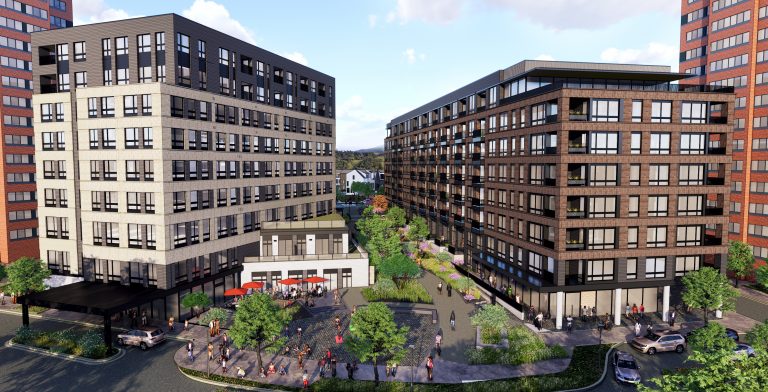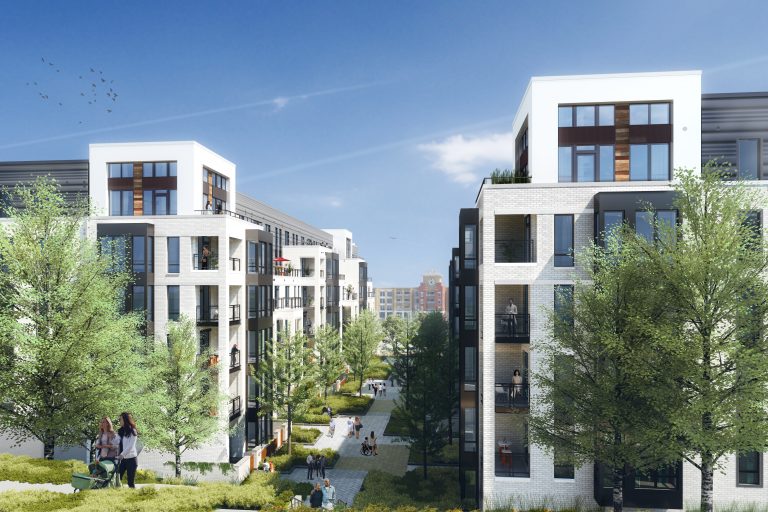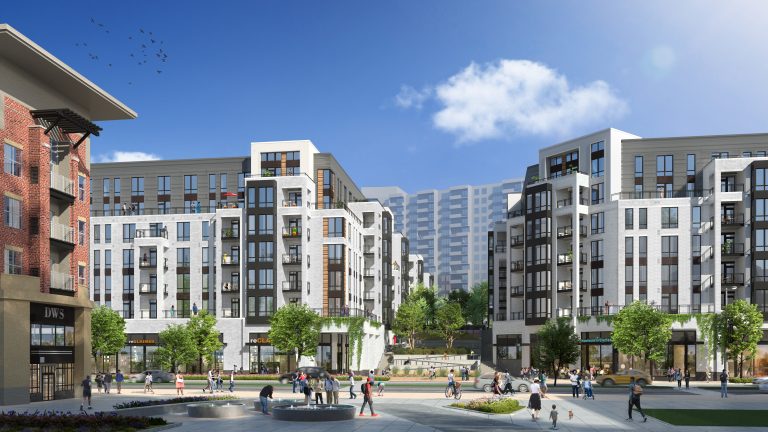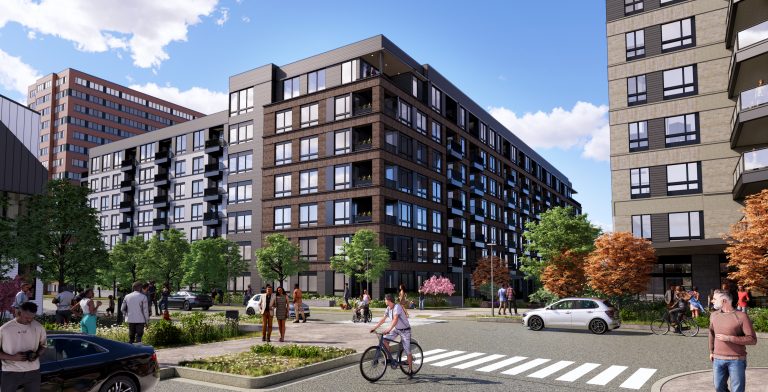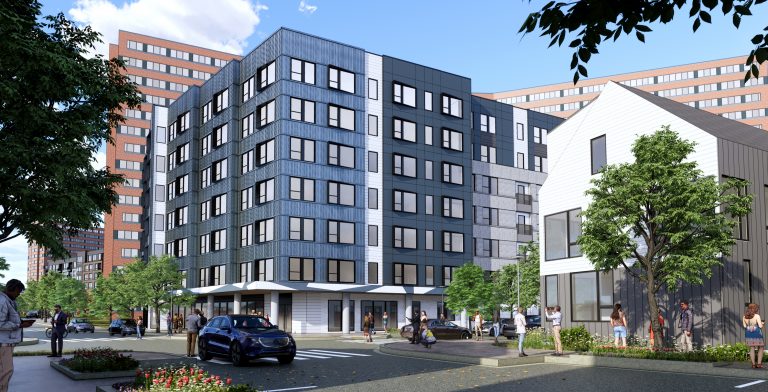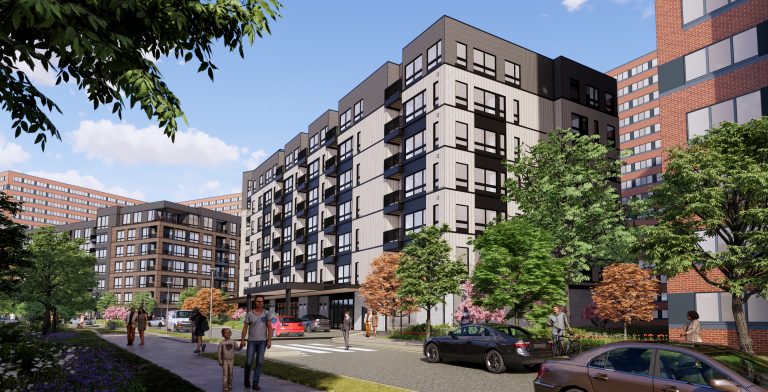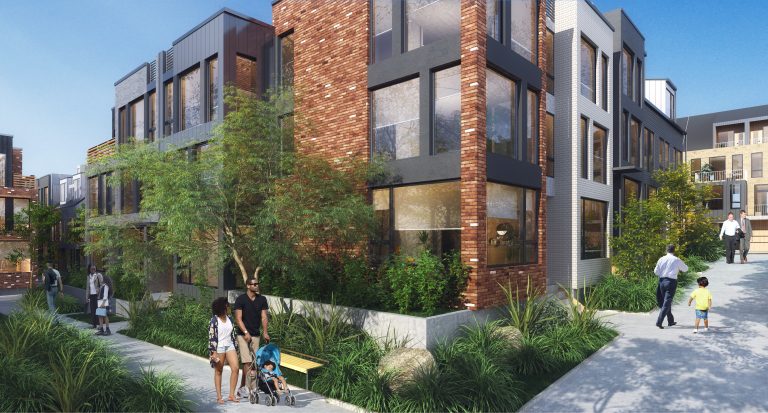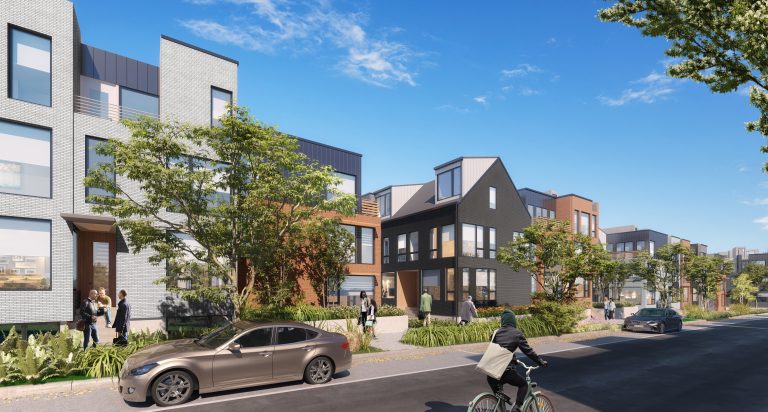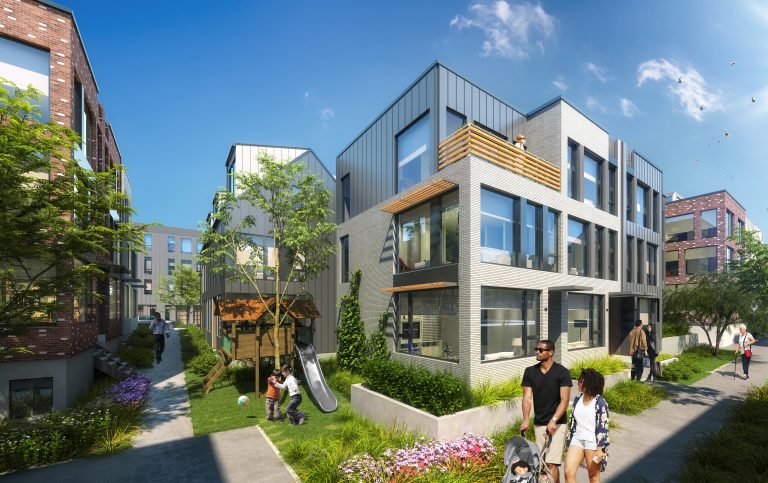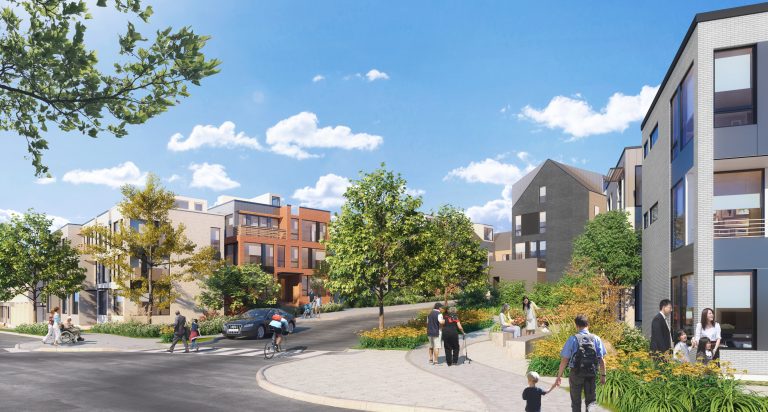 We would love to hear from you! For any questions, comments or feedback on the RiverHouse Neighborhood, please send us a message:
JBG SMITH owns, operates, invests in and develops a dynamic portfolio of mixed-use properties in the high growth and high barrier-to-entry submarkets in and around Washington, DC. Through an intense focus on placemaking, JBG SMITH cultivates vibrant, amenity-rich, walkable neighborhoods throughout the Washington, DC metropolitan area. Over half of JBG SMITH's holdings are in the National Landing submarket in Northern Virginia, where it serves as the developer for Amazon's new headquarters, and where Virginia Tech's $1 billion Innovation Campus is under construction. JBG SMITH's portfolio currently comprises 15 million square feet of high-growth office, multifamily and retail assets at share, 98% of which are metro-served. It also maintains a development pipeline encompassing 9.8 million square feet of mixed-use development opportunities. JBG SMITH is committed to the operation and development of green, smart, and healthy buildings and plans to maintain carbon neutral operations annually. For more information on JBG SMITH please visit www.jbgsmith.com.